Fans are mourning the passing of Tony Bennett, who died today at the age of 96.
Bennett's ability to work and stay current for almost 70 years, always winning over new generations of followers, was one of his most outstanding qualities.
Bennett was able to appeal to youngsters by appearing on MTV and collaborating with newer musicians without ever abandoning the musical style that made him famous.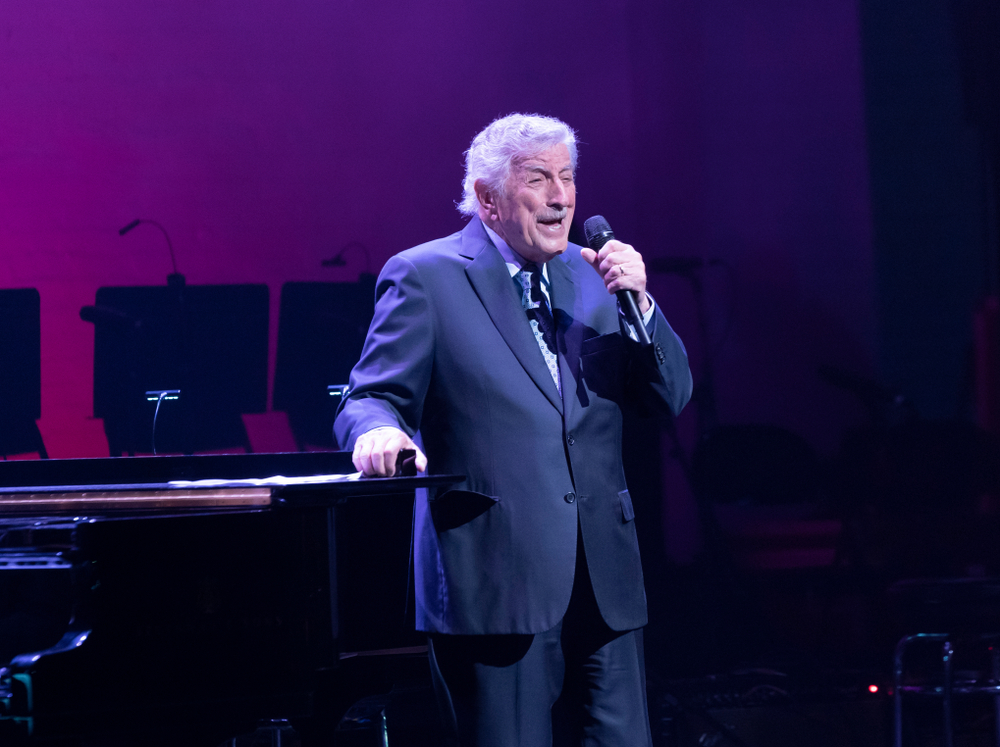 His most well-known collaboration was with Lady Gaga, a music star. At first, Gaga might have seemed like an unlikely duet partner with her electronic-infused pop hits like "Just Dance" and "Poker Face," but the two developed a romantic relationship that defined Bennett's final years.
When crooners, big bands, and American jazz standards dominated popular music at the beginning of Tony Bennett's career, he was one of the top performers of the day. His songs included "Rags to Riches" and "I Left My Heart in San Francisco." His colleagues held him in high regard, and Frank Sinatra once referred to him as "the best singer in the business."
However, rock & roll swiftly surpassed the music that first made Bennett famous. He struggled throughout the 1970s; by the end of the decade, he was without management or a recording contract and had a dangerous cocaine addiction. The story of Bennett was far from over.
Bennett's son Danny took over as manager, and the duo attempted to launch a resurgence by courting younger audiences. Bennett would not budge from his previous strategy, but rather introduce new audiences to the Great American Songbook.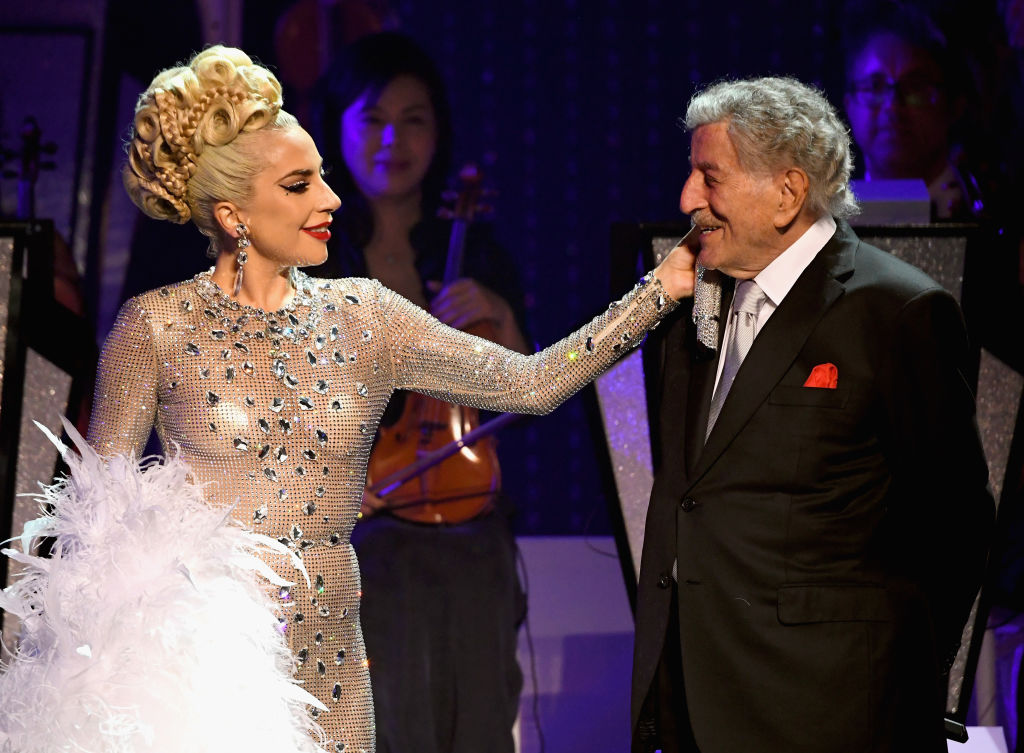 On talk shows like Late Night with David Letterman, Bennett has made an appearance. He even made an appearance on MTV, where his Grammy-winning MTV Unplugged special, which featured collaborations with artists like Elvis Costello and k.d. lang, attracted a lot of people.
Tony Bennett, according to the New York Times at the time, "has not just bridged the generation gap, he has demolished it." "He has made a strong connection with a younger audience raised on rock. Furthermore, there have been no concessions.
Barbra Streisand, Billy Joel, Elton John, Paul McCartney, Stevie Wonder, Sting, and Bono were among the artists that sang duets on his platinum-selling Duets album, which was released in 2006. Michael Bublé with John Legend.
However, Tony Bennett's association with Lady Gaga is his most well-known. Despite their 60-year age difference and apparent differences in style, they made a dynamic and fruitful team.
The pop sensation drew Bennett's attention by singing jazz tunes at a gala concert in New York in 2011; he then awarded her a great compliment.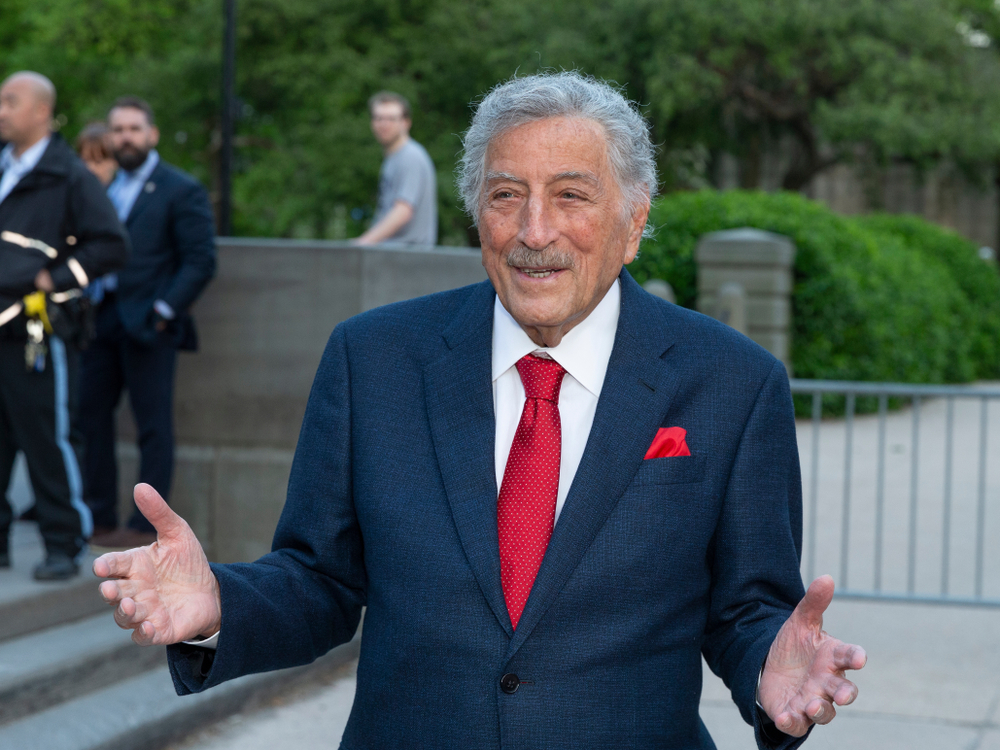 Gaga remembered their first encounter: "I sang a couple jazz numbers that night, so I was real, real nervous to meet Tony Bennett — plus, I looked crazy." "I had four large velvet moles on my face and my hair was both blonde and black. I also wore red lipstick. I was working on me. When I met Mr. Bennett, he informed me that I was a jazz vocalist.
As they collaborated on Bennett's follow-up album Duets II, he was still impressed with her talent.
She was extremely well-prepared and educated when she arrived. In 2012, he said, "She's as good as Ella Fitzgerald or anyone you can think of. She is incredibly powerful. She might develop into America's Picasso if they simply leave her alone to accomplish what she must do. I realize that sounds far-fetched. She has incredible talent.
They chose to work together on an album. Jazz greats were collected on the 2014 CD Cheek to Cheek, which debuted at the top of the Billboard 200 Albums chart and won the Grammy for Best Traditional Pop Vocal Album.
Bennett became the oldest musician to ever have a number one album, while Gaga became the first woman in history to have three number one albums in the 2010s. Together, they toured and participated in a TV musical special. As a result of everything, they not only developed into fantastic duet partners but also beautiful friends.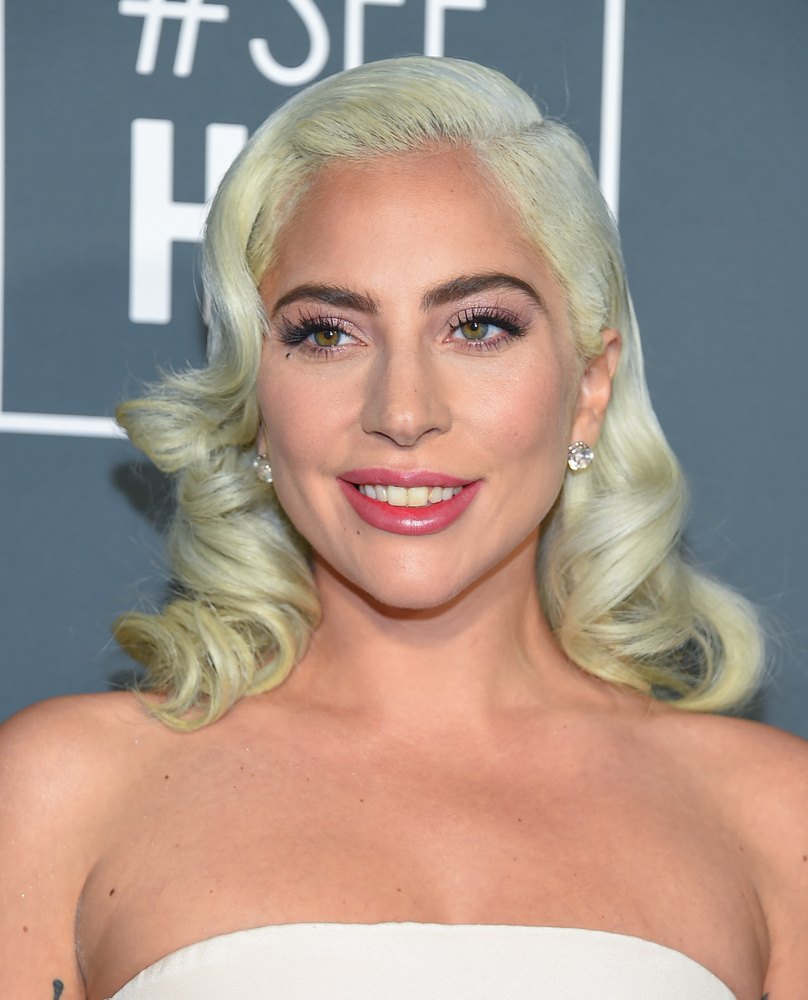 "I think something I was craving for myself was a truly authentic collaboration, a true artistic exchange," Lady Gaga remarked in 2015. "With Tony I found not only that, but I found a friend. Not only do we spend a lot of time together and make music, but we talk. It's been an incredible experience all the way around."
Bennett, according to Gaga, "saved" her when she was contemplating abandoning music.
"Six months ago I didn't even want to sing anymore," she mentioned in 2014, saying that many people were taking advantage of her success. "I was so sad. I couldn't sleep. I felt dead… And then I spent a lot of time with Tony. He wanted nothing but my friendship and my voice."
"I tell Tony every day that he saved my life," she said.
Tony Bennett and Lady Gaga reunited for another collaboration after working on separate projects for several years, albeit this time it was much more melancholy.
Bennett was diagnosed with Alzheimer's disease in 2016, but the disease advanced slowly enough for him to live for a few more years. With the end near, he rejoined with Gaga for his farewell record and concert.
Bennett and Gaga performed together at New York City's Radio City Music Hall in a sold-out two-night performance extravaganza to commemorate Bennett's 95th birthday. It was also Bennett's final performance: he announced his retirement from touring shortly after.
They released a second duets album, Love for Sale, which featured only Cole Porter songs. It was another hit, charting in the top ten when it was released in September 2021:
Bennett set a Guinness World Record for being the oldest individual to release a new album, and he also had the longest streak of top-10 albums of any living musician.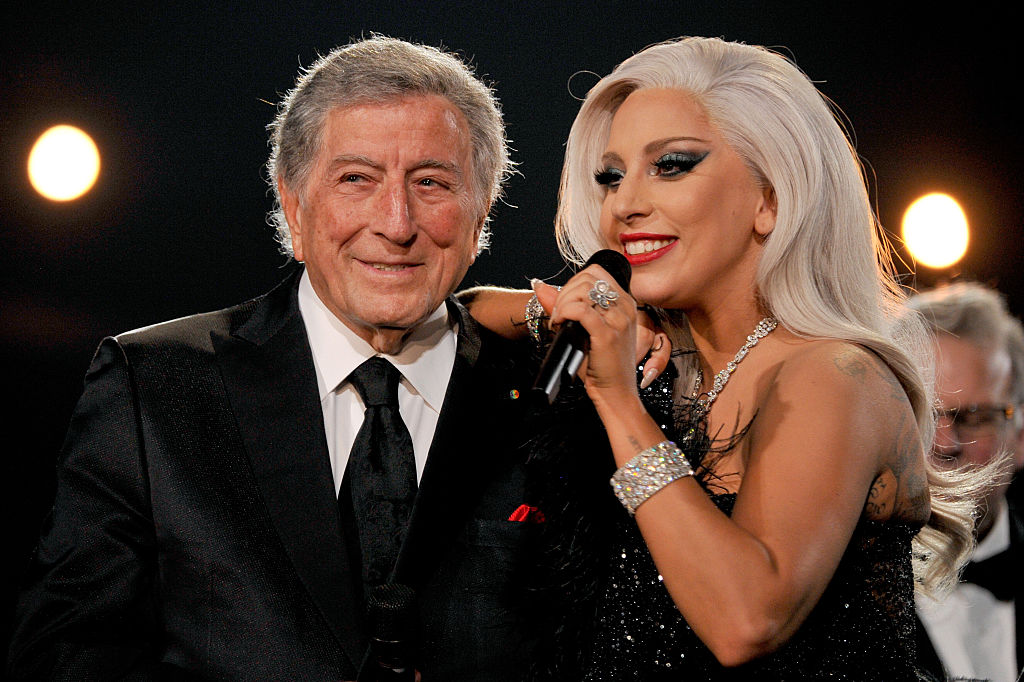 The album received Grammy nominations for Album of the Year, Best Traditional Pop Vocal Album, and Best Engineered Album, Non-Classical.
While Bennett was unable to attend, Lady Gaga performed two of the songs live at the ceremony, concluding with a touching homage to her friend and duet partner.: "I love you Tony, we miss you."
Tony Bennett and Lady Gaga may have once seemed like an unlikely pair but they proved to be a match made in heaven, giving Bennett an amazing partner in the final years of his career.
Please share this story in memory of Tony Bennett